PRP Facial Rejuvenation Heals from Within
As we age, the natural effects of time and years of skin damage begin to show. Wrinkles become more apparent, skin tone can become uneven, and your complexion can change.
For rejuvenation, a PRP facial in North Chicago can help address these issues, unleashing the natural healing properties your body already has inside your blood!
A PRP Facial in North Chicago Helps With:
How PRP Facial Rejuvenation Works
01.
What it Does
---
Think of a non-surgical PRP Facial in North Chicago like it's your bed. A surgical facelift just tightens the sheet. With PRP, you get a new sheet (epidermis), a new mattress (dermis) and new box springs (fatty tissue and bone)!
02.
Collect the PRP
---
During treatment, a Heal n Cure wellness coordinator draws a small amount of your blood and spins it in a centrifuge. This separates out the growth-factor-infused PRP.
03.
Injections
---
Next, the PRP is gently injected into the target areas on your face. This attracts stem-cells to the injection site, simulating your body to increase collagen production and self-repair.
04.
Looking Good
---
A few weeks after your treatments, you'll experience smoother, firmer, and more vibrant-looking skin.
The New U® Journey to Wellness® Program
A PRP facial in North Chicago allows your body to naturally address aging concerns.  When combined with your personalized Journey to Wellness® program, its power is amplified, and its results made longer-lasting.
Since 2005, Heal n Cure has helped members in Glenview, Deerfield, Lake Forest, Wilmette, and more to live their best lives. Together, we'll help you achieve a new level of wellness, confidence, and vitality—a healthy New U®!
About Dr. Meena
Dr. Meena Malhotra, MD is a Double Board Certified Physician, and a leading expert on Integrative and Functional Medicine.
This was my first time meeting Dr. Meena and I thought she was fabulous! On a personal level she's very upbeat and passionate. As a doctor she really has a depth and breadth of knowledge that is very hard to find. We're going to meet again to investigate an issue no one else has been able to discover much less treat. She doesn't seem the type satisfied with the status quo so I'm convinced she'll get to the bottom of it!
Kasey C.
Functional Medicine for Whole-Person Care
Heal n Cure identifies and addresses the root cause of health concerns, creating a personalized, achievable plan for your journey to wellness. Our "test, don't guess" principle uses science-based diagnostics as the foundation for unique, whole-person health.
Combining the best of Western and Eastern medicine, Dr. Meena's Heal n Cure Functional medicine clinic creates better health for life.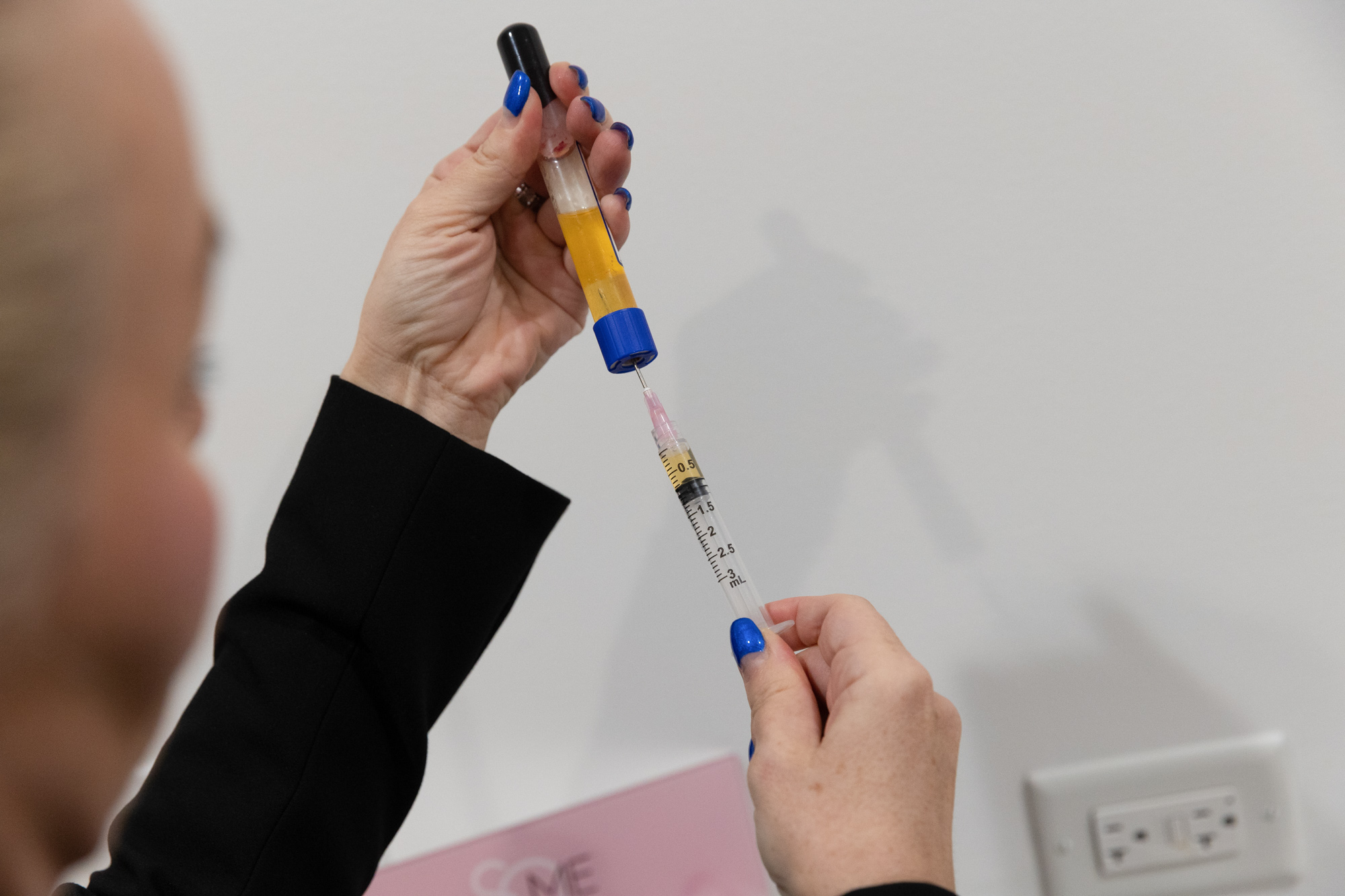 Get Started
Curated by Dr. Meena, use our Virtual Consultation Tool to explore treatment recommendations for your unique concerns.
Frequently Asked Questions About PRP Facials
A PRP facial in North Chicago uses your body's natural healing abilities to firm, plumb, and rejuvenate skin.
Since PRP therapy utilizes your own healing framework, it is completely safe and natural with no risk of side effects.
Each treatment takes about 60 minutes, including the PRP extraction process and injections.
With the support of proper skin care and healthy lifestyle choices, your results can last up to 18 months.
We add PRP to SoMe serum. You can take this home after Morpheus face & neck treatment to improve healing and support the treatment results.